What is KeyReturn?
KeyReturn is your branded keyring with a secure return service.
100s of sets of keys are lost in Australia every day.
KeyReturn is convenience, branding and loyalty all wrapped into one promotional branded keyring. A promotional item like no other.
The KeyReturn keyring system benefits customers and clients alike. Insurance for their keys and insurance for your brand.
Why KeyReturn?
Having our return feature incorporated into your branded keyring gives your client a real reason to keep it on their keys. Constant branding in your customers hands, plus much much more… it's your brand in your customer's hand every day of the year!
Each returned set of keys allows the company on the keyring to re-connect with their client and share the good news story in their company communication.
Most importantly, it really works.
We receive and return lost sets of keys each week on behalf of the brands who use our service. In turn, saving clients hundreds or even thousands of dollars in not having to replace their keys and remotes.

How it works
KeyReturn is simple and easy to use.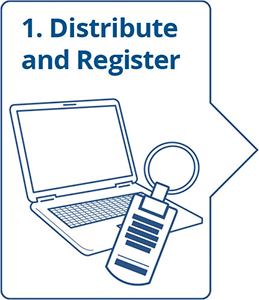 Distribute your branded keyrings to your customers. Each keyring has a unique serial number to register and identify the owner.
Should a customer's keys become lost, the KeyReturn keyring directs finders to return the keyring to us.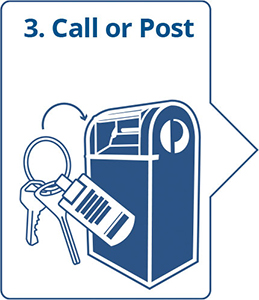 The finder simply calls the phone number on the keyring, or drops the unpackaged keys into any Australia Post mailbox.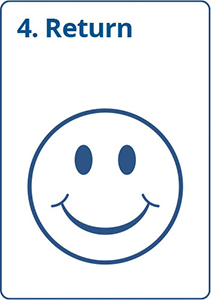 KeyReturn will contact the owner via phone, email or SMS, and organise for the keys to be securely returned to the owner at no cost to the customer or your business.
People use keys all day, every day.
It's your brand, in your customers hand, every day.

We have custom packages for businesses just like yours